Shoveling Snow Can Kill You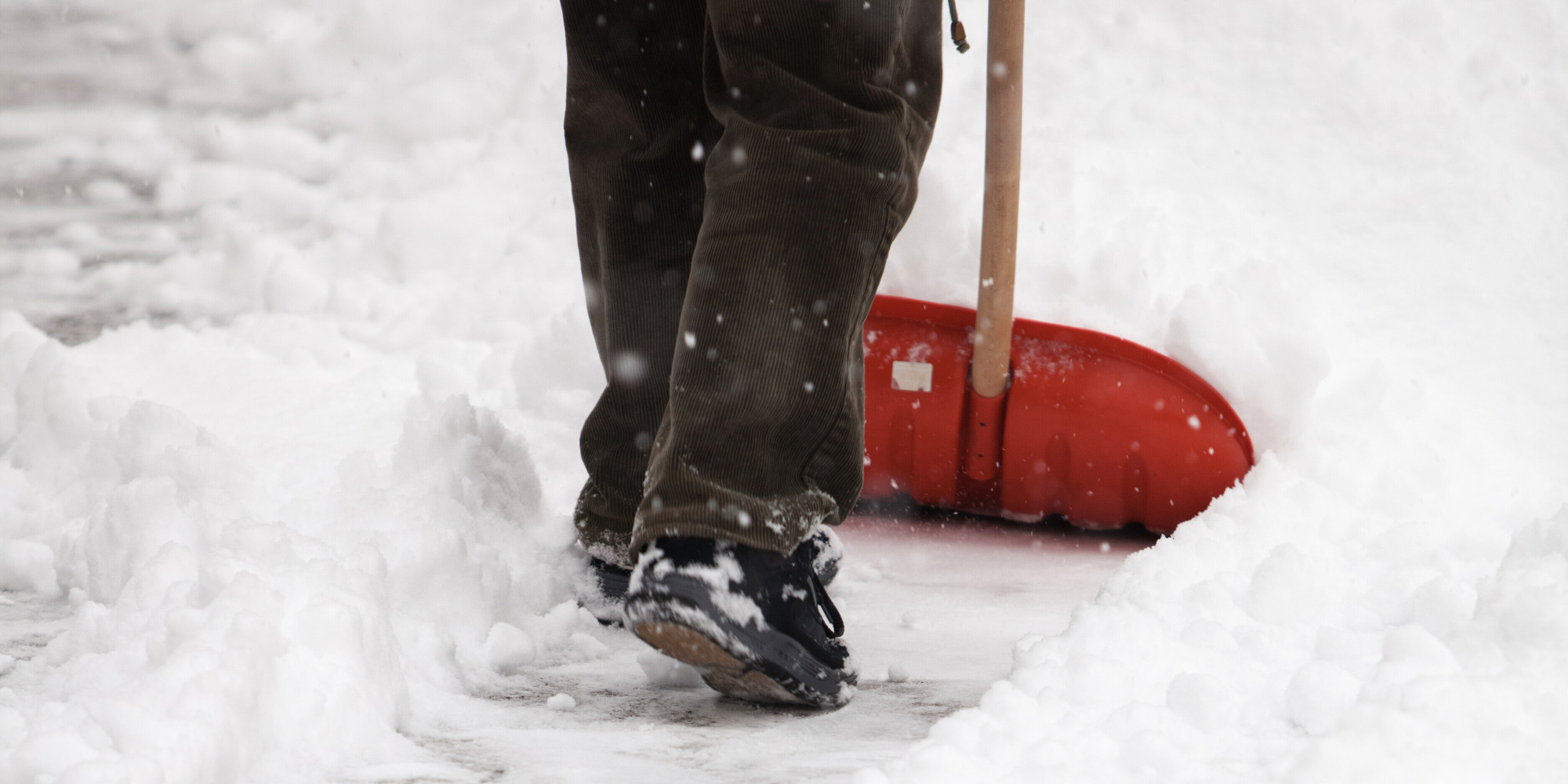 Winter is here and much of the United States gets its share of snow. That pretty white blanket that looks so shining and pure until you have to go outside in it.
In many areas that get snow, the city or county sends out snow plows to clear the roads to make them safer to drive, but all they do is move the snow from the street to the front of your driveway, building an impassible jagged ridge of snow and ice that serves as a formidable barrier to most vehicles from being able to venture out onto the nicely cleared roads.
However, first you have the issue of the snow on your own driveway and walkway to the front door that has be to be dealt with before you can even think about trying to venture out onto the nicely cleared roads.
What do you do? You put on your coat, warm hat, scarf and gloves and then you grab hold of that trusty old snow shovel and then you open the garage door, if you have one, or just venture out into wonderful beautiful world of blindingly bright white. That's when you realize you really need your sunglasses to protect your eyes from being damaged from the glare.
Then the strenuous process begins, one shovel full at a time.
If it's a powdery snow, I get out my leaf blower that my wife got me at yard sale about 10 years for $5. I pug it in and create my own mini blizzard as I blow the snow away from the driveway, walkway and car.
But that doesn't take care of that barrier of snow and ice piled up at the end of the driveway.
If it's a wet snow, yeah, it's the old snow shovel, if you don't have a powered snow blower to use. You quickly realize that what came down as fluffy white flakes now seems to weigh almost as much as the dirt you dig up in your garden.
You have a deadline – be at work or doctor's appointment or whatever, you don't have a lot of time to waste, so you put your back into it and begin shoveling like mad.
If you're lucky, you manage to get the driveway and walkway cleared, including the barrier. Sadly, some aren't so lucky and in the midst of trying to get a cleared pathway, you feel a sudden sharp pain in the chest and you collapse.
That's what happened to my sister-in-law's dad a number of years ago. While shoveling snow from his driveway, he had a heart attack and died.
According to one medical source:
"Some activities such as snow shoveling, walking through heavy wet snow or in a snow drift, downhill and cross country skiing, snow-boarding, can strain the heart enough to cause a heart attack."
"Snow shoveling can be more strenuous than exercising full throttle on a treadmill. While this may not be a problem if an individual is healthy and fit, it can be dangerous if not."
"Shoveling, even pushing a heavy snow blower, can cause sudden increase in blood pressure and heart rate, and the cold air can cause constriction of the blood vessel and decrease oxygen to the heart. All these work in concert to increase the work of the heart and trigger a potentially fatal heart attack."
"Individuals who are at risk of a heart attack during cold outdoor activities include:
Those with a prior heart attack
Those with known heart disease
Those with high blood pressure or high cholesterol
Smokers
Those who lead a sedentary lifestyle"
"Such individuals should think twice about shoveling snow and should talk to their doctor before taking on such a task."
I've also seen many reports that we older folks are more at risk of having a heart attack while shoveling snow than younger folks are. That's why I bought a snow blower two-years, even though I thought I would never need one nor would I ever buy one. It's a joke in my house that since I bought he snow blower, I've only needed to use it 1 time each of the last two winters as we had a lot less snow than on average. I have it ready to go this year and since it is self-propelled, I also don't have the higher risk of pushing it around.
Before you start shoveling snow this winter, take a good self-evaluation and ask yourself if you fall into any of the riskier categories. Talk to your doctor. If you are fit and ready, take it easy, allow yourself more time to shovel and take frequent rests, if only for 30 seconds or so. Don't try to be macho and prove something to yourself and those around you, because that could easily be a fatal mistake.