Calcium Supplements & Vitamin D May Not Reduce Risk of Bone Fractures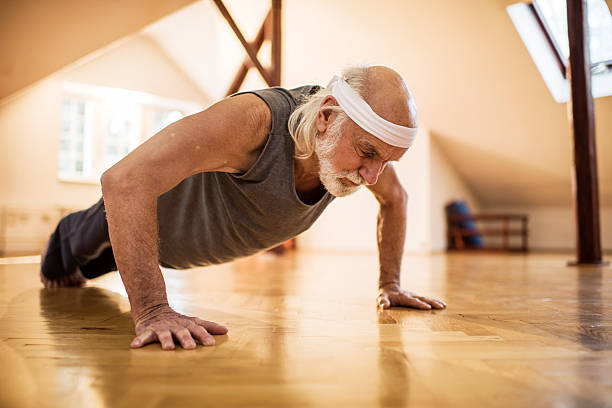 Osteoporosis is one of the major health concerns for many older adults – men and women, but especially women. Osteoporosis is defined as the loss of bone density, which results in weaker bones that are easily fractured or broken.
I know first hand how devastating osteoporosis can be. My wife's mom lived with us for the last 7 years of her life. She suffered from severe osteoporosis. In her last 20 years, she lost over 6 inches in height due to the effects of osteoporosis. It resulted in her esophagus folding back and forth, making it nearly impossible to swallow anything, including water, which would make her choke. As a result, doctors inserted a feeding tube through her side into her stomach. She lived on liquid supplements, like Ensure, which was poured into a large syringe that was attached to the end of the feeding tube, and then her nourishment was pushed into her stomach by the syringe. For several years she could not enjoy any food or drink, not even a cup of hot tea which was her favorite drink.
When she died at age 89, she had over 6 ribs that had broken complete away and just hung there in her body. Her spine had compressed to the point of leaving her in constant pain.
She admitted that her diet was calcium deficient. She didn't eat eggs or many things made with eggs. She ate a limited amount of fish or calcium rich vegetables. She took calcium supplements religiously, but the doctors said those supplements were too late to avoid the damage already done.
My wife was told over a decade ago that she had the signs of early osteoporosis in one side of her hip. She has been taking calcium on a regular basis as recommended by her doctor, but is it really enough to make a difference?
According to a new study, the answer may be NO!
"One of the most contentious questions in nutrition science over the past decade has been whether older adults should be taking supplemental vitamin D and calcium. As the world's population ages and broken bones and fractures become even more of a public health concern, with huge social and economic consequences, researchers have been trying to make sense of conflicting studies on the association between supplements and fracture risk."
"A study published in the Journal of the American Medical Association on Tuesday took a fresh look at this issue by analyzing 33 randomized clinical trials involving a total of more than 50,000 adults over the age of 50. Each of these previous research papers involved comparing calcium, vitamin D or both with a placebo or no treatment. The analysis, conducted by Jia-Guo Zhao of Tianjin Hospital in China, was focused on older adults who live in the general community and did not include those in nursing homes, hospitals and other facilities."
"The conclusion was clear: Vitamin D and calcium supplements do not seem to be warranted to prevent bone breaks or hip fractures in those adults. Such supplements had no clear benefit regardless of dose, the gender of the patient, history of fractures or the amount of calcium in the diet."
This doesn't mean you shouldn't take vitamin D or calcium supplements. It's still a good idea to take them, but it does stress the importance of adding resistance exercises to your regular routine. It has been proven that resistance exercises (weight lifting, using exercise bands, pushing against walls, pushups, etc.) helps increase bone density and offset some or all of the effects of osteoporosis. You can find a number of resistance exercises that will be good for you, on the internet.