Tips to Help Handle Post-Holiday Depression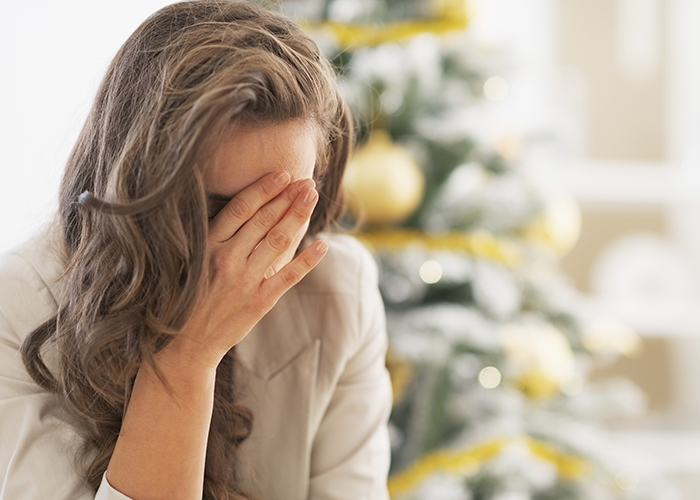 There is no doubt that for many people, Christmas is their favorite time of the year. In my house, Christmas isn't allowed to start until the day after Thanksgiving, but that month between a truly American holiday and the day we celebrate the birth of our Lord and Savior Jesus Christ, it's time to bring out the decorations, lights and music.
I know some people who start getting ready for Christmas in September. They begin preparing elaborate outdoor decorations. Many people start their Christmas shopping in the summer so they are not so hurried and rushed during the holiday season.
The month between Thanksgiving and Christmas is often filled not only decorating and singing seasonal songs, but also going shopping, baking, more shopping, wrapping gifts, more shopping, parties, lots of food, sweets and just a general atmosphere of holiday cheer.
As Christmas Day draws near, it's time for visiting family and friends, renewing old acquaintances and sharing memories from days gone by. Parents, Grandparents, kids, uncles, aunts, brothers, sisters and cousins. Coming and going, hugs, kisses, laughter and even tears, fill your days.
Then all of a sudden, it's all over. Family and friends are gone. Presents given, trash cans filled with wrapping paper, tissue paper, torn and empty boxes.
Then you look at your home and see the post-holiday disaster. A tree losing its needles all over the floor. Floors that looked like they had payed host to a football game and then there is finding places for all of the wanted and unwanted gifts.
After a month of more of holiday cheer and hype, there is often a big let down after the holiday. In fact, some studies show that nearly 1 in 4 adults suffer some kind of depression after the holidays. It can be a low-grade or mild depression to full-blown disabling depression and it happens quickly.
The BBC lists the 10 worst things about post-holiday blues:
An email inbox stretching out like the Dead Sea Scrolls
Post-travel trauma
Rebooting your life
Why is everyone looking at me?
Holiday envy
Nothing has changed. Again.
The joy of breakfast
Putting the socks back on again
The big sleep
Ghost train
A number of experts offer a variety ways to help prevent or deal with the depression.
Web MD suggests setting some Big Audacious Goals (BAG) to help handle post-holiday depression. It takes your mind off the things that lead to depression and re-directs your attention, time and efforts. Some of the Big Audacious Goals they suggest are:
Learn a second language
Change careers
Volunteer
Make more money
Join a dating service (if single)
Plant a tree, although this may be hard to do in January
Psychology Today suggest:
Continuing to do some of the things you did during the holiday that made you feel good.
Find a way to entertain yourself, like going to a movie, theater, museums
Start or continue an exercise program
Make plans to see some of the people you enjoyed spending time with
Don't beat yourself up about gaining weight as you can always start to do something about it
Fill every week with at least one planned activity that you enjoy
Don't make unattainable New Year's resolutions, but set easy attainable goals
Take are of health
I'm not an expert but from my experience, mostly gleaned from others, I would add:
Don't remain alone. Have someone to be with on a regular basis
Spend time with God – reading your Bible, praying and meditating.
Begin planning for spring – gardening, landscaping, re-arranging or decorating one room in the house
Find a craft or hobby and begin making gifts for next Christmas
The bottom line is to keep busy with positive things, positive activities and positive people and renew your walk with God.