Do You Believe Medicare Will Pay Your Benefits When You Reach 65?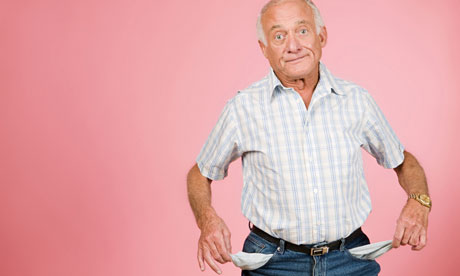 For the past 20-years or more, there has been a lot of discussion about the future of Social Security and Medicare. Original estimates predicted the systems would be broke by now, but they are still paying out to those who qualify.
When Sen. Bernie Sanders announced he as introducing a Medicare for all bill, the future of Medicare once again entered the political and media spotlights. Questions are being asked like how much longer can the system continue before being bankrupt and will it be there when you get to retirement age?
First of all, since most people not at retirement age don't understand what Medicare covers, here is a brief description:
Medicare Part A is free, but it only covers a maximum of 80% of covered hospital expenses.
Part B is NOT free. It costs $104.90 a month per person. For my wife and myself, it costs us $209.80 a month. This covers doctor visits, labs, outpatient and preventative care, physical and occupational therapy and some surgical fees supplies and screenings, however NOT everything is covered.
Part C, referred to as Medicare Advantage is not free. It combines parts A & B and adds additional coverage, but you pay for it and the cost depends on what type of plan you get through an insurance company.
Part D is prescription coverage and is not free. The cost depends on what insurance company you go through and your prescription history and needs.
To obtain full coverage for all four parts of Medicare can cost a single person up to $300-$500 a month. This presents a challenge for many older people living on fixed incomes. They paid into Medicare their entire working lives and now cannot afford to pay for it, not can they afford not to pay for it, leaving them in a financial and medical catch 22.
This is one of the reason's Sanders is giving for his proposed Medicare for all.
This prompted Rasmussen Reports to survey likely voters on some of the questions surrounding Medicare. In their recent survey, they asked likely voters the following two questions:
1* How confident are you that the Medicare system will pay you all promised benefits during your lifetime?
2* To make sure that Medicare has enough money to pay all promised benefits, would you favor raising taxes, raising the eligibility age for future generations or cutting the promised level of benefits?
How would you answer these questions?
Here's what likely voters said in response to the survey:
"The latest Rasmussen Reports national telephone and online survey finds that 43% of Likely U.S. Voters are at least somewhat confident that the Medicare system will pay them all promised benefits in their lifetime, including 15% who are Very Confident. Fifty-two percent (52%) don't share that confidence, with 16% who are Not At All Confident…"
"To make sure that Medicare has enough money to pay all promised benefits, 33% favor raising taxes, but just as many voters (33%) support raising the eligibility age for future generations. Just nine percent (9%) like the idea of cutting the promised level of benefits and another 25% are not sure. These results, too, are comparable to previous surveys."
"Republicans and Democrats each have different opinions on how to keep the current Medicare system afloat. Forty-two percent (42%) of Democrats think raising taxes is a good way to make sure Medicare has enough money to pay all promised benefits, while 43% of Republicans think raising the eligibility age for future generations is a better plan. Voters not affiliated with either political party are more evenly divided…"
"Perhaps not surprisingly, voters 65 and older, who are eligible for Medicare, are much more likely than younger voters to believe they'll receive all their promised benefits. Voters aged 40 to 64 are the least likely to say that raising the eligibility age is the best way to fix the system."
Does this change your responses to the two questions above? Is there a fix for Medicare?
I don't think Sanders' solution is a good one as it would require raising taxes by a considerable amount and not many Americans want to see their taxes raised any more. However, if America continues to fall into the grasp of socialist politicians (Democrats and many Independents), it may all be a moot matter anyway as we'll have no choice but to be the slaves of a tyrannical government.